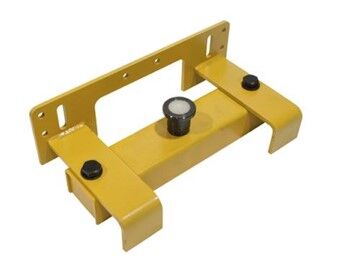 Magprecast OEM | Becoming a Distributor with Magprecast
Since launching Magprecast, we have developed into an Original Equipment Manufacturer or OEM, as well as an Original Design Manufacturer or ODM, to help our customers grow their markets, generate brand awareness, and achieve higher visibility. We create customized designs for companies and provide bespoke manufacturing services throughout North America, Southeast Asia, and Europe.
Magprecast designed the OEM products and licensed out to manufacturers to produce. So the biggest advantage of OEM is that the products are customizable. The designer retains creative control, whereas ODM products have a predetermined design.
You may have heard ODM referred to as "private labeling," this is where an importer chooses an already-existing product design (in our case shuttering magnets) from our factory. We make slight changes so the buyer can sell it under their own brand name. Some of these changes can include things like colors, logos, other branding tools, and packaging.
What Does This Mean for Us?
We strive to provide our clients with options that best suit their needs. We help clients from around the world to generate stronger brand awareness and help them market their products properly. We're here to help you choose the best option for your business.
What Does This Mean for Us?
Customized templates: We're giving you the creative freedom here. Choose your magnet colors based on your brand's current color scheme, or try out something new. Our magnets come in a wide variety of color options so we can turn your vision into reality.
Free logo design: To generate more buzz around your business, we will laser your company's logo on the housing of the shutter magnets, all free of charge. Get the word out about your business with free advertising.
Customizable packaging: Do you have a specific design in mind, do you want your packaging to reflect your brand, or maybe you need some artistic inspiration? Our design team will work with you to create made-to-order packages you'll be proud to display.
Product information: Not everyone will understand how to use shuttering magnets; we get it. That's why we provide all of the product information along with usage guides, safety tips, and maintenance care to ensure the lifespan of the shuttering magnets.
Exceptional customer service: Our deliveries are shipped out faster than many of our competitors. We know you want your products sooner rather than later. We work hard to deliver promptly, no matter which part of the world we're shipping to. Magprecast also offers 24/7 tech support. Have a question or concern, reach out to us. We're always happy to hear from you.
Fair prices: We don't believe in charging our customers. We offer fair pricing for all of our services. Don't be fooled; our less expensive price tag doesn't correlate with the quality of our products. It was important to us as a company to offer our customers dependable, quality shuttering magnets made with the top materials on the market, without breaking the bank.
Before we begin production on your project, we ask that you please provide us with the brand authorization so we will have the right to distribute the final product. This can be done quickly online or over the phone. As part of our mission to help distributors offer better service for their customers, we provide distributors with three years of after-sales.
Become one of our distributors now. Reach out to one of our customer service reps to learn more.
Do you have an order to place or shuttering magnet inquiry to make? Fill out the contact form and, we will assist you!